The Soul Severed
is a new audio drama by Chris Wraight released as part of Advent 2016. The story centers around Eidolon's actions after the events of The Path of Heaven, and the direction he believes that the legion should take going forward.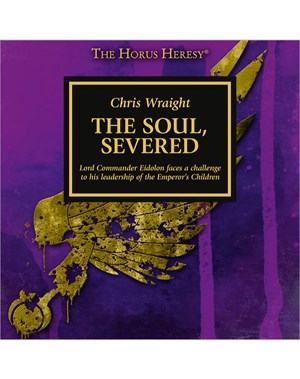 The Soul Severed is yet another very strong showing by Wraight. His writing is carefully intricate and accessible, and vividly describes the beauty and the horror of what the III legion has become.
While some of the voice acting could be a bit stronger, the audio drama is very effectively augmented through the use of background sound effects and environmental sounds. It certainly is very interesting to hear a rendition of Eidolon's sonic scream attack rendered in audio drama format!
The Soul Severed provides an important link in the story of the lost nobility of the Emperor's Children and their ongoing pathway toward the final act of the Horus Heresy.
Overall I rate this audio drama *** 1/2 out of five. It is my understanding that this audio drama will be part of the upcoming compilation, Echoes of Revelation.